How to plan, save for, and structure a mini-retirement
I left my high paying CEO role in June, 2020, and though I had never planned on leaving when I did, circumstances and perhaps fate intervened.
Our company was divested from a large multinational corporation to a much smaller multinational startup, and I could not come to an agreement with the new parent company.
So after a 9.5 year run with my organization, I found myself Accidentally Retired at the age of 36.
Could I go look for another job? Of course. But after reviewing our financials, my wife and I decided that I should take some time off and enjoy a mini-retirement.
How much to save for a mini-retirement?
This will depend on how long you want your mini-retirement to be.
However, I recommend that you save twice the amount that you think you will need.
Therefore, if your mini-retirement is going to be 6 months, then you need to save 12 months of expenses. So in other words, if you spend $5,000 a month, you will need $60,000 saved for your mini-retirement.
Saving twice the amount will significantly reduce your stress about money, and allows you to truly enjoy your mini-retirement.
How to engineer your layoff:
The best way to save for a mini-retirement is to engineer your layoff and get paid severance for your entire mini-retirement!
You may be thinking, how the heck do I do that?
Well, Financial Samurai has a book about how to make money by quitting your job:
As he says in his article, every situation is unique.
He goes on to say that "If you quit or get fired, know that you are not eligible for any remuneration from your employer. They won't give you paid health care benefits (COBRA) nor will you be able to participate in your state's Worker Adjustment Retraining Notification (WARN) program which typically pays two to three months of salary."
Engineering your layoff will depend entirely on your unique circumstances. It won't work for everyone, but is an option to consider.
How to structure a mini-retirement:
I engineered my layoff and began to plan a major summer road trip for my family. But then the pandemic hit, and I had to re-think my plans.
After spending some time thinking about how I wanted my mini-retirement to go, I decided that I needed to split it into phases.
The first phase, would be pure relaxation and decompression. After all, the "fog of work" is real.
When your mind is so clouded by the daily busy-ness that comes with a job, it's difficult to look toward the future. It's tough to make and execute long-term plans.

Building a Rich Life via J.D. Roth's new book.
So the first phase, is a CURE for the "fog of work" and gives you the time you need to start to think clearly again.
Then the second phase will be exploration of new business/job ideas, networking, getting finances in order, and learning.
So here is how my two phases netted out:
Phase 1: Three months of relaxation and travel.
Of course, June, 2020 was right during the middle of our raging global pandemic, and relaxation and travel were both highly modified. But to make the most of it, I focussed on the activities that gave me the most enjoyment.
Brainstorm fun activities
During this phase, I recommend brainstorming everything that you like to do for fun. Make a list. For me it looked something like this:
Golfing
Reading a novel
Hot Tub
Relaxing by a pool
Eating at new restaurants
Telescope
Going on a long walk
Hiking
Video Games
Watching new movies
Once you brainstorm, keep brainstorming and then make sure to do each and every one of them.
Plan a vacation, or two, or three
For us, this was easy.
We have always wanted to stay directly on the beach at a beach house. So we scoured AirBnB and VRBO and booked a vacation rental beach house, that was both affordable and incredible.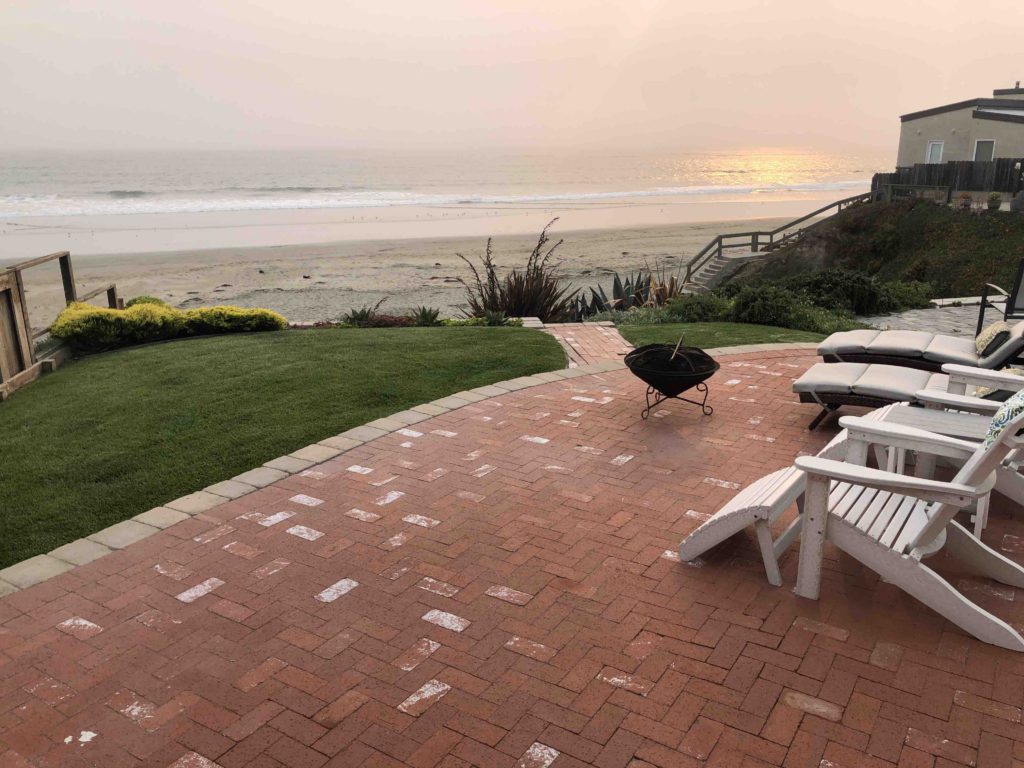 We also went camping as a family, and then we did our traditional pumpkin patch weekend trip, before finishing off our trips with my wife and I taking an Anniversary weekend trip together.
So all in all, we went on 4 total trips, with one being a major vacation.
Phase 2: Three months of exploring your passions and learn new things
After traveling and unwinding and removing the "fog of work" from your body, it is now time to explore your passions, double down on your finances, network, job hunt, and learn some new things.
Explore your passions:
I wanted to spend time really digging into what I would like to pursue next in my career. Do I continue in my industry, or do I start a new business, etc.?
This phase led me to The Artist's Way by Julia Cameron after listening to some rave reviews about it on the Tim Ferriss Show.
The Artist's Way is a 12 week program mainly intended for artists to re-harness their creativity. And even though I am no artist in the traditional sense, the actual program and exercises outlined in the book is applicable to anyone wanting to do anything. Tim Ferriss has written has written more on the book and his Morning Pages here.
I have been doing my morning pages for the past 6 months now, and I would not look back. It allows me to clear my head every morning, explore my inner thoughts more, and get stress out of my body and onto the paper. 100% recommend giving it a try.
And even if you don't chose to follow The Artist's Way, you should spend time exploring your passions in some way.
Double down on your finances:
This phase, led me to begin to reshape my finances.
I picked up a copy of John Bogle's The Little Book of Common Sense Investing – John Bogle was the founder and CEO of The Vanguard Group and the champion of the low-cost index fund.
I was already a believer of low-cost index funds, and was teetering on the fence of changing financial advisors.
Well, this book solidified that for me. I highly recommend it. It is a quick read and if it doesn't convince you that your current investing strategy is likely wrong or at least needs tweaking, then you are already investing in low-cost index funds.
What did I do? I fired my financial advisor, and took over my finances.
Network and begin to think through your next job:
Any easy way to get back into the swing of things, without doing too much, is to start by networking with one person each week.
Whether that is a Zoom meeting, a coffee, or a lunch, don't go overboard. But start to take meetings and these should be with people who you want to see. It should be a Hell Yeah! or a no.
Continue learning new things:
Make sure that after you have emerged from the "fog of work" that you continue to learn. For me, I wanted to pursue learning more about finances and real estate. I read the following:
Don't forget to enjoy the last three months too:
But don't forget to enjoy the last three months too. The second phase is about exploring your passions, learning new things, reshaping your finances (if needed) and networking.
Don't over do it. Still make sure to be doing the things you enjoy and making the most of your mini-retirement.
How to end a mini-retirement and get back to work
Part of Phase 2, is that you are already starting to work on this. For me, I decided that I would start Accidentally Retired.
As part of my time brainstorming my passions via the morning pages, is that it became very clear that I wanted to write. I had always felt like I would write a book at some point, and a blog seems like the perfect avenue to perfect the craft and start to do it daily.
Because you have saved enough for double your mini-retirement, you now have a good runway to start to pursue your dream job, start your dream business or you can simply go back to what you were already doing.
Perhaps your former employer is in need of your services? It is not completely out of the picture that they haven't yet hired your replacement or your replacement didn't quite work out.
WARNING: you may NOT want to go back to work ever if you take a mini-retirement
But just a little warning. If you take a mini-retirement, you may not want to EVER go back to work.
Chances are that if you are able to take a mini-retirement, you are probably doing well financially and are inclined to follow your passions and take risks.
Or you could end up like me and realize that you have enough assets to be Financially Independent and can retire early.
No matter, what you decide, I hope you have a great mini-retirement.
Enjoy the heck out of it!
More from Accidentally Retired