While Mrs. AR and I don't typically keep a firm budget, every so often I like to keep tabs on our expenses and see where there is room for improvement.
This tool provides an easy way to do that, as well as a useful way to forecast expenses for the year as well.
We use Personal Capital to tie all the data together, and from there I enter it all down into this spreadsheet.
My spreadsheet works with both Google Sheets and Microsoft Excel. It is a simple and easy to use template.
How to Use The Expense Tracker Template
First up, go ahead and download the Simple Yearly Budget & Expense Tracker Template
For both Google Sheets and Microsoft Excel users, click here to "make a copy" of the Simple Yearly Budget & Expense Tracker
For Excel users only, you will then want to click "File" then –> "Download" –> "Microsoft Excel (.xlsx)"
Ok, now that you've got the file, you need to go ahead and start to fill it out.
Enter the Budget Year, and the Data Entry Date

Fill out your Yearly Budget (Column C)

If you don't currently have a budget, it will be useful to enter in last year's expense information as a starting point.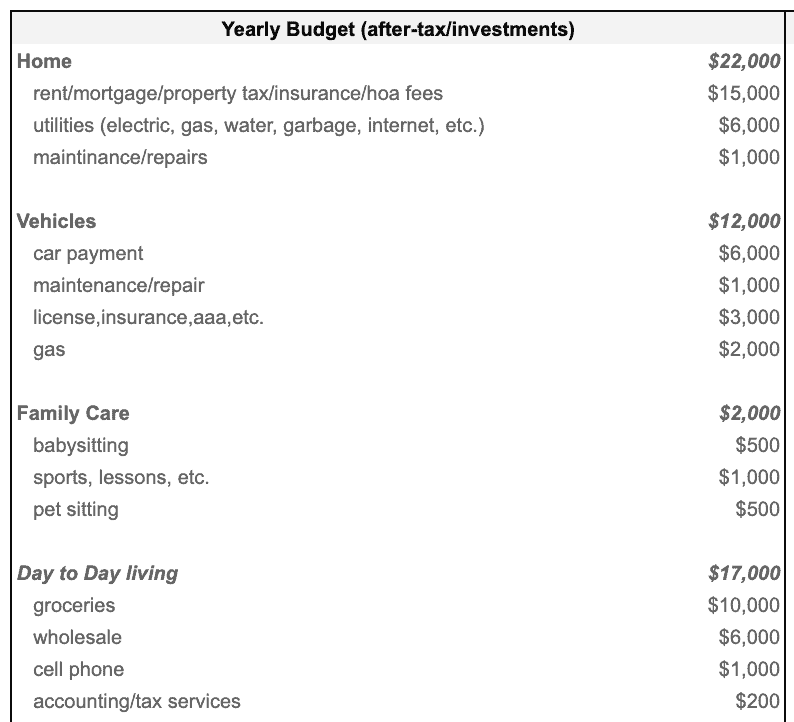 Next Up, Fill out the Year-to-Date Expense Data (Column D)

Log in to Personal Capital (or your CC)
Pull up a report for Year-to-Date Expenses
Search and log each expense category or major expense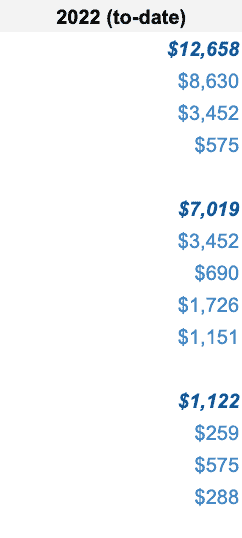 Projected Expenses (Column E) will auto-populate as you do so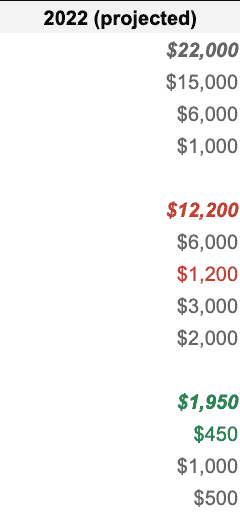 And that's that. You'll be able to see any expenses that are projected to be over budget in red, and anything under budget in green:

As you can see by my made up numbers, we are under-budget. Whoop!
Staying on-budget is harder than ever these days.
I know that I've gone over budget myself this year, and to stay on track, my wife and I look over which areas we might be able to cut back on, subscriptions we may want to cancel, or service providers that might make sense switching.
My recommendation: indulge in the things you love, and cut out the rest!
I hope this helps you, and please let me know if you have any questions at all!
More Resources from AR: