Lately, I've been seeing a lot of chatter and positivity around springing entirely past financial independence and going for "Generational Wealth".
And while in theory the idea of generational wealth for your loved ones seems like it should be the goal. It isn't.
Giving too much wealth to your children backfires
70% of wealthy families loose their wealth by the second generation.
Imagine that.
90% of inherited wealth is lost by the third generation.
But it happens.
And it happens a lot…
The second and third generations — who have been raised wealthy, and thus much differently than the person who made the money to begin with — behave differently, and that hurts the family fortune.

– Catey Hill, Here's why 90% of rich people squander their fortunes
The fact is that generational wealth is something that sounds great in theory, but backfires nearly every time. 90% of the time!
To me, the reasons seem obvious:
If you didn't earn it, you don't value it as much
When you grow up with more than you'll ever need, your reality is skewed
Kids want to accomplish their own feats, not rely on their parents or grandparents
Instead of growing into a strong resilient person, you end up weak and reliant
It is counterintuitive, but giving too much money to your children is more likely to set them up for failure than for success.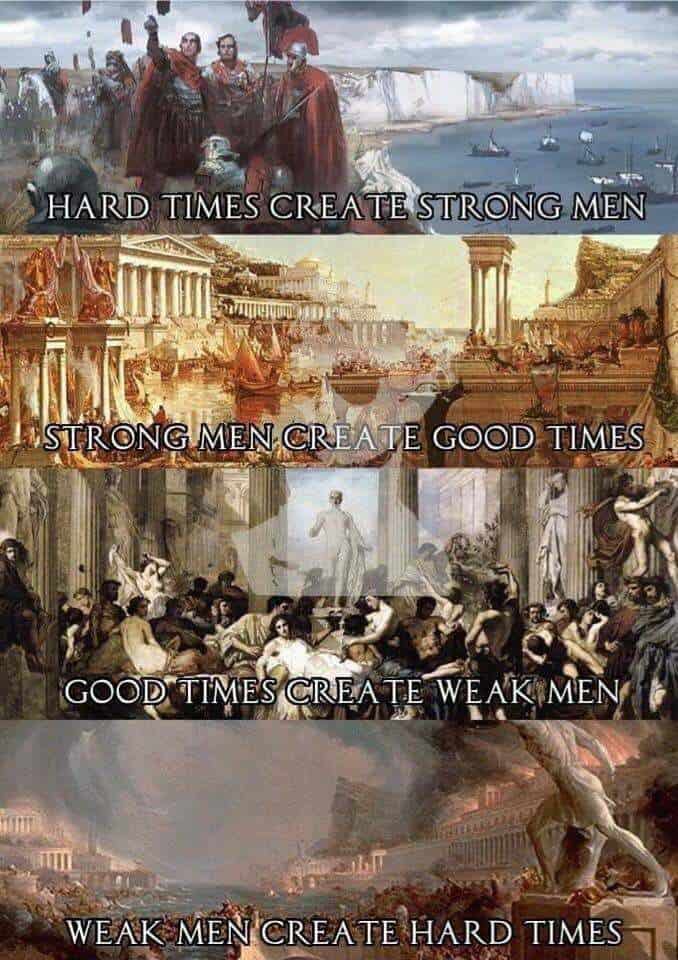 The goal is to raise resilient, productive children, who can forge their own path
My wife and I have one goal that looms larger than anything else right now:
That is pretty much it.
Yes, I have my own personal goals.
Yes, I have created wealth that could potentially be passed onto my kids.
But, if we do our job well, they won't need it.
Giving our kids just enough, but not more
We ALL want the best for our kids.
When you reach financial independence, you are at the point where you can likely give your kids everything they'll ever want and more.
I don't want to give our kids more than they need.
I want to give them just enough to become the resilient and productive adults that I want them to be.
I'm not sure exactly what this will look like. My children are just starting their schooling, but I can tell you that it will likely look something like this:
Public School for K-12.
Allowed to fail, so they can learn that failure is a part of life.
Getting jobs as soon as they are old enough to be hired.
We'll pay for a state college, or equivalent if they wanted to go out of state and received a scholarship.
Probably not allowed to live at home post-college, unless it makes financial sense or some other solid reasoning.
Is this going to be a winning formula? Only time will tell.
Giving back to the world and our community
So what do I want to do with any leftover wealth that we might have in the process reaching financial independence?
I want to give back.
I want to help others.
I want to make the world a better place in my own way.
I hope that by the time it is all said and done, my kids are part of the solution, and not the problem.
I want them to be able to handle whatever life throws at them, and go out and create their own path.
To me, that is the way.
So, if the if the question is "how do I leave a legacy?"
The answer isn't generational weath.
More from Accidentally Retired